Delmar Power Rebate

As much as half of the energy used in your home goes to heating or cooling. But, upgrading your HVAC system can save you energy and money. Additionally, help to control temperature and humidity while letting you enjoy indoor comfort all year round. Delmarva Power customers upgrading heating or cooling equipment could receive a rebate. Rebates are available up to $1,400.00 for qualifying systems. Call us today for details!
Energize Delaware Rebate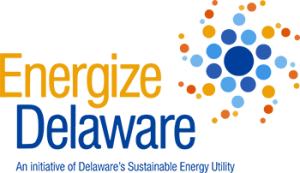 Rebates up to $1650.00 are available for qualifying heating and air conditioning equipment purchases. As a participating HVAC contractor, Coastal Comfort can assist homeowners in Sussex County, DE upgrade inefficient HVAC system to Energy Star qualified equipment. After a Home Performance with ENERGY STAR® audit is complete, the contractor will recommend a variety of energy efficiency improvements. In addition to a rebate up to $1650 for a new HVAC system, rebates may available for other home upgrades. Contact the experts at Coastal Comfort today to learn more!
Geothermal Grant- State of Maryland
Maryland State Clean Energy Grant (SUBJECT TO STATE APPROVAL)

Increasing the amount of renewable energy is one of the State's key policy goals. Maryland residents electing to purchase a new geothermal system and accompanying wells would qualify for a grant up to $3,000. Additionally, homeowners replacing existing geothermal equipment would qualify for up to a $500 rebate. Keep in mind, grants are allocated on a first come/first serve basis and are subject to change. As always, one of our specialists can help answer questions regarding the State of Maryland geothermal rebate.
Contact Coastal Comfort for a free geothermal estimate!
Federal Tax Credits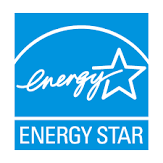 On February 9, 2018, Congress retroactively reinstated the clean energy geothermal tax credit. Residential and commercial installation of geothermal heat pumps in Dagsboro, DE, Easton, MD and surrounding areas. A federal tax credit up to 26% of the installed cost is available. For more information, visit energy.gov.
26% for systems placed in service after 12/31/2019 and before 01/01/2021
22% for systems placed in service after 12/31/2020 and before 01/01/2022
There is also a tax credit for air source heat pumps that meet the minimum requirement.
Tax Credit Amount: $300
Requirements
Split Systems:
HSPF >= 8.5
EER >= 12.5
SEER >= 15
Package systems:
HSPF >= 8
EER >= 12
SEER >= 14
Air Conditioners:
Air conditioners recognized as ENERGY STAR Most Efficient meet the requirements for this tax credit. To verify tax credit eligibility, ask your HVAC contractor to provide the Manufacturer Certification Statement for the equipment you plan to purchase.
Tax Credit Amount: $300
Requirements
Split Systems:
SEER >= 16
EER >= 13
Package systems:
SEER >= 14
EER >= 12
For more information on heating and air conditioning grants and rebates, call our office in Rehoboth Beach, DE (302) 403-0916 or in Salisbury, MD (410) 415-9061.