Indoor Air Quality Service & Air Quality System Installation

Hebron, MD, Delmar, MD, Nassau, DE, Ocean View, DE, Salisbury, MD & Rehoboth Beach, DE
Get Your IAQ System Installed Today Salisbury, Rehoboth Beach, and surrounding areas
How confident are you in the integrity of the air quality of your home? Weather fluctuations in Salisbury, Rehoboth Beach, and surrounding areas, potential sources for contaminants in every room, and everyday living contribute to issues that threaten your family's health, home furnishings, and the efficiency of HVAC components. Family owned and locally operated, we at Coastal Comfort Heating & Air Conditioning recognize the importance of proactive measures. Customizing a strategy to your specific needs, we deliver sustainable results.
Indoor Air Quality Service Nassau, DE & Air Quality System Installation Pittsville, MD
As a Carrier Factory Authorized Dealer, we specialize in a wide range of whole-house air quality innovations to significantly improve the air you breathe. Whether you're concerned with unpleasant odors, insufficient humidity, airborne allergens, stuffy conditions, or aren't exactly sure of the problem, our NATE- and EPA-certified technicians are here to help.
Count on our team for top quality IAQ system installations!
We're happy to evaluate your home, explain options, and provide knowledgeable recommendations. Installation of air quality accessories is non-invasive and this sophisticated technology operates quietly and requires little maintenance. Make Coastal Comfort Heating & Air Conditioning your choice for dedicated air quality services across Pittsville, Salisbury, Delmar, Fruitland, Hebron, MD, Rehoboth Beach, Lewes, Nassau, Harbeson, and Ocean View, DE.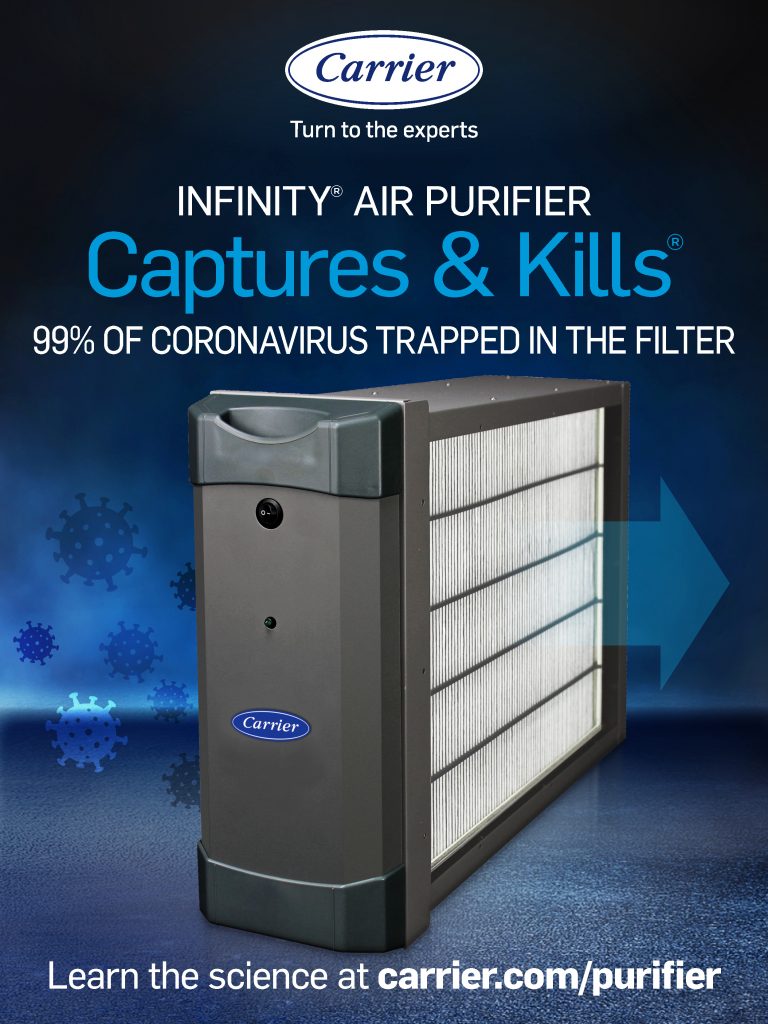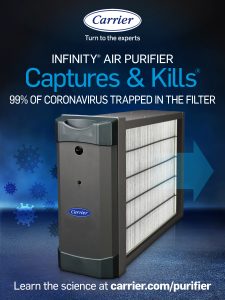 Consider some of our many proven air quality options:
Carrier Humidifiers – With a line of humidifiers to accommodate any size or layout of home, we ensure effective moisture distribution and a more comfortable living environment. When proper humidity levels are maintained, the air feels warmer at lower temperatures, reducing strain on the heating system as well as your budget. You'll sleep better and avoid issues such as static electricity, damage to wood furniture, frizzy hair, chapped lips, and aggravated symptoms of allergies and asthma. These units operate almost silently, offer easy access to change water panels, and are backed by a ten-year warranty.
Carrier Air Filtration Systems – Our series of air filtration options offer such features as MERV 15 filter efficiency, low airflow resistance, and patented Captures and Kills™ technology. These advanced accessories capture 95% of particles down to .3 micron in size. To put that in perspective, the human eye can't detect anything smaller than 40 microns in size. Plus, the system kills or inactivates up to 99% of germs, pollen, and mold captured and is proven effective against 13 common pathogens, including the common cold, Coronavirus (SARS), and human influenza.
Carrier UV Air Purifier – The inner workings of the HVAC system tend to be dark, warm, and damp, creating the perfect habitat for mold and bacteria to thrive. Growth of harmful organisms restricts airflow, reduces efficiency, can lead to malfunction, and directly impacts the health of the home. UV lamps target the indoor coil and drain pan, counteracting contamination of the system, preventing allergens from becoming airborne, and protecting your HVAC system and air quality. The system operates silently and is covered by a ten year limited warranty and 90-day limited warranty for bulbs. This same technology is often found in hospitals and healthcare facilities due to its sterilization properties.
CO Alarm – Carbon Monoxide is odorless, colorless, and impossible to detect without a monitoring device. An easy-to-read digital display provides current CO levels, and in the event of dangerous levels, automatically sounds a loud alarm. CO levels update every fifteen seconds and the 85-decibel, pulsing alarm ensures attention. The device plugs into a standard electrical outlet and includes power outage backup battery protection. The lithium-ion battery never requires replacement. The unit detects and stores CO levels down to 11 and up to 999 parts per million, and a peak level button supplies the highest CO level recorded since the alarm was last unplugged or reset.
---
View Our Other Services
Indoor Air Quality Service

∴

Air Quality System Installation ∴ Fruitland, MD ∴ Lewes, DE ∴ Salisbury, MD